Last minute
Non ci sono last minute in corso...
Hotel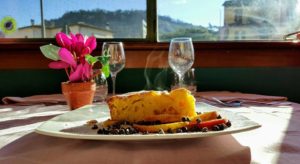 Hotel Umbria, complete with restaurant, is located near the historical centre of Orvieto. It is approximately one kilometre from A1 motorway exit which joins Rome to Florence.
It is therefore easy to reach not only Orvieto, where you can find stunning historical monuments such as Saint Patrick's well but also other main places of interst around Orvieto.
Also nearby, there are many medieval towns and characteristics villages as Civita di Bagnoregio, Bolsena, Todi, Marmore Falls, Città della Pieve, Montefalco, Spoleto, Amelia, Narni, Perugia, Assisi and Montepulciano.
Our guests really appreciate the hospitable atmosphere we have in the hotel. Guests have a relaxing time in such a comfortable environment that they immediately feel at home.
Each day starts with our freshly made home baked cakes and delicacies. There is also a variety of croissants, bread, cold cuts and cheese.
Management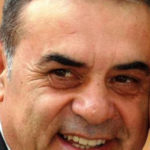 We take care of our guests at all times, we are a family-run business and the disponibility of our staff makes the environment pleasurable and welcoming.
We can help you choose the most convenient and important places to visit, as all of them are just a few steps away from our hotel, some in the historical centre of Orvieto and others in nearby places surrounding the city.
Not only will our staff advise you which are the best tourist sites to visit, but also where you can find and taste typical local products. We also want to make sure that all our guests enjoy these products as we believe that a city can not be fully appreciated without having discovered its flavours and aromas.
As soon as you enter Hotel Umbria and take a deep breathe, you will find yourself immersed and surrounded by places just waiting to be visited.